USA - United Storage Assembly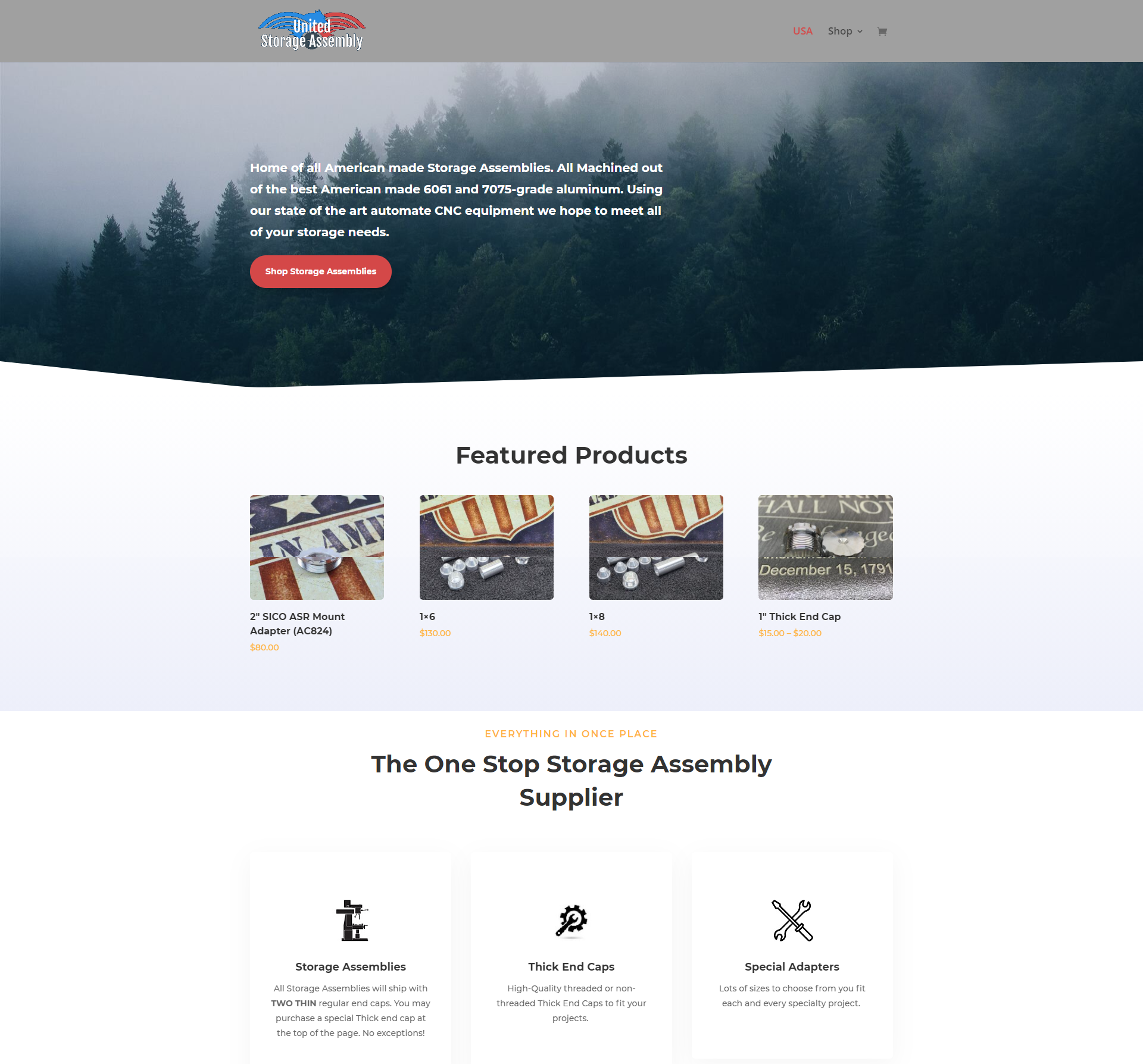 Website Design
USA had contacted another website agency and was not happy with the results, they were frustrated that it seemed they weren't heard or cared about. 
Valley List started fresh with a brand new website and designed it from scratch to provide a shopping experience for Storage Assemblies.
Custom integrations were coded for special shipping rules regarding return customers where discounts are applied each time you order.
Project summary
Fairly simple project, retail website to sell assorted sizes of storage assembly items. 
Proven Results
Brand new website starting at $0 has now reached over $10,000 in the first 3 weeks after launch. Ordering and Shipping process is working well with the client to easily handle order volume. 
The Strategy
Using the newest versions of the platform, themes, and plugins we were able to rebuild a better version of the website and very quickly saw positive results.  
Using the Right Tools
Current Information & Media
Ongoing SEO optimization & Performance Hosting

When we realized that those out of the box website builders wouldn't work for us. They have been innovative and a huge asset to our team. Our site needs to always be up and running without errors and they have always been available to solve problems and keep our online presence healthy.
More Successful Projects
We take pride in what we do.
Let's Work Together!
If you're inspired to start your project sooner than later, get in contact and we will work with you to make it happen!