Mason County Community Foundation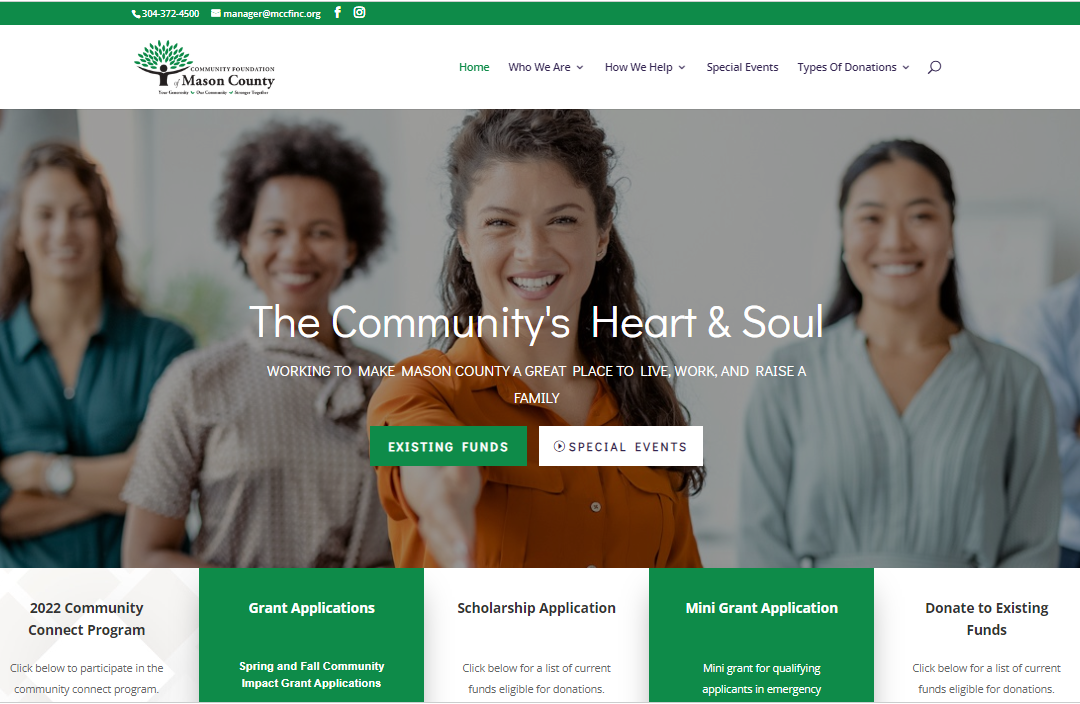 Website Design
Mason County came to us requesting help to make their website work better. They needed forms for applications and we were more than happy to oblige. Together, we worked to improve their website's functionality and gave them the resources they needed to succeed.
Project summary
Fairly simple project, revamp previous website as well as have more functionality for Applications for Scholarships and Grants, donations, etc. 
Proven Results
Upgraded website, hosting, and basic functionality for Forms to collect information needed to make their job easier to help the community.
The Strategy
Using the newest versions of the platform, themes, and plugins we were able to rebuild a better version of the website and very quickly saw positive results.  
Using the Right Tools
Current Information & Media
Ongoing SEO optimization & Performance Hosting

More Successful Projects
We take pride in what we do.
Let's Work Together!
If you're inspired to start your project sooner than later, get in contact and we will work with you to make it happen!