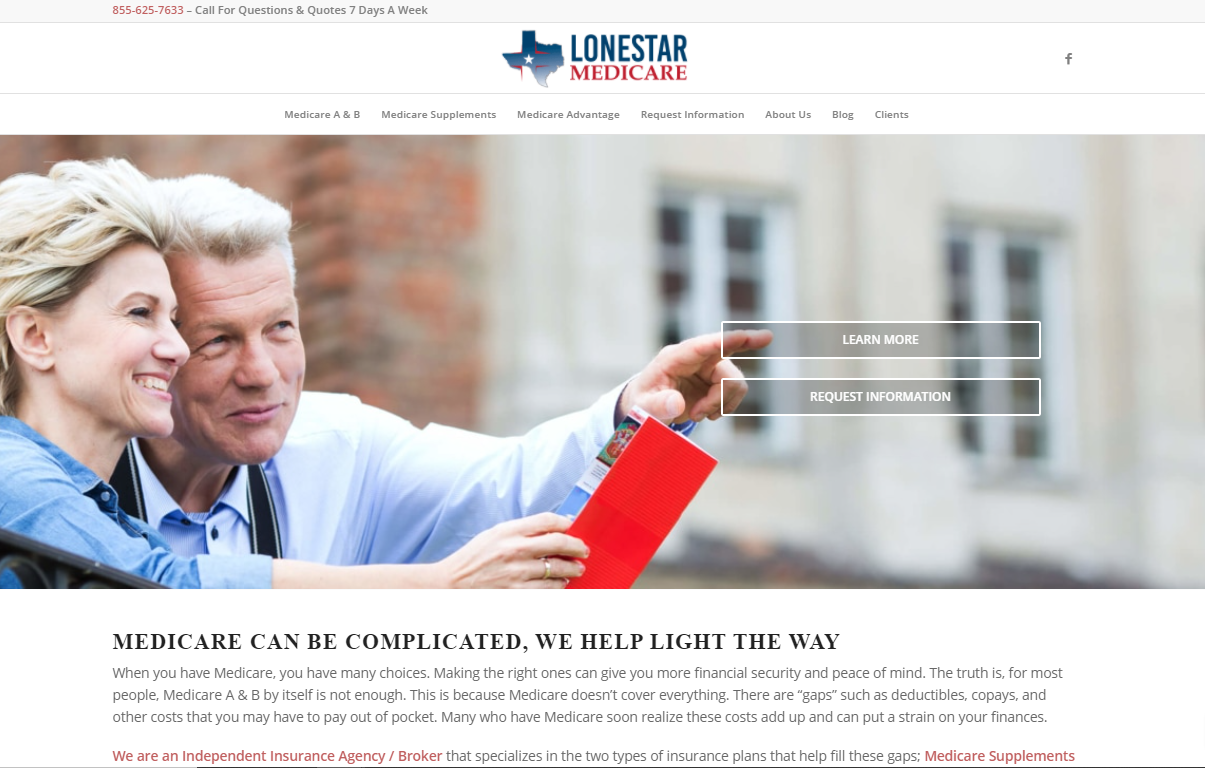 Website Design
Lonestar Medicare provides the latest information and guides to help customers learn more about Medicare coverage and supplements. 
Taking a platform website and rebuilding it with WordPress and a professional WordPress Theme. We also reduced the landing page loading times from over 30 seconds to less than 5 seconds. 
Project summary
Rebuilding a platform website into a proper CMS that has all the features the client is looking for. 
Proven Results
New website that is loading much faster and providing better traffic results to drive customers towards a call to action. 
The Strategy
Using the newest versions of the platform, themes, and plugins we were able to rebuild a better version of the website and very quickly saw positive results. 
Using the Right Tools
Current Information & Media
Ongoing SEO optimization & Performance Hosting

By doing things the right way from the beginning, I think you've streamlined our ability to add quality content and user-friendly design to our site. You've also been there with good service to execute many tasks and projects we need to be completed. I appreciate it and look forward to continuing to work together.
More Successful Projects
We take pride in what we do.
Let's Work Together!
If you're inspired to start your project sooner than later, get in contact and we will work with you to make it happen!