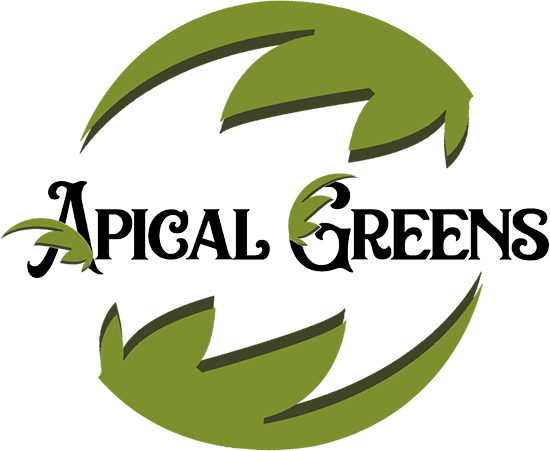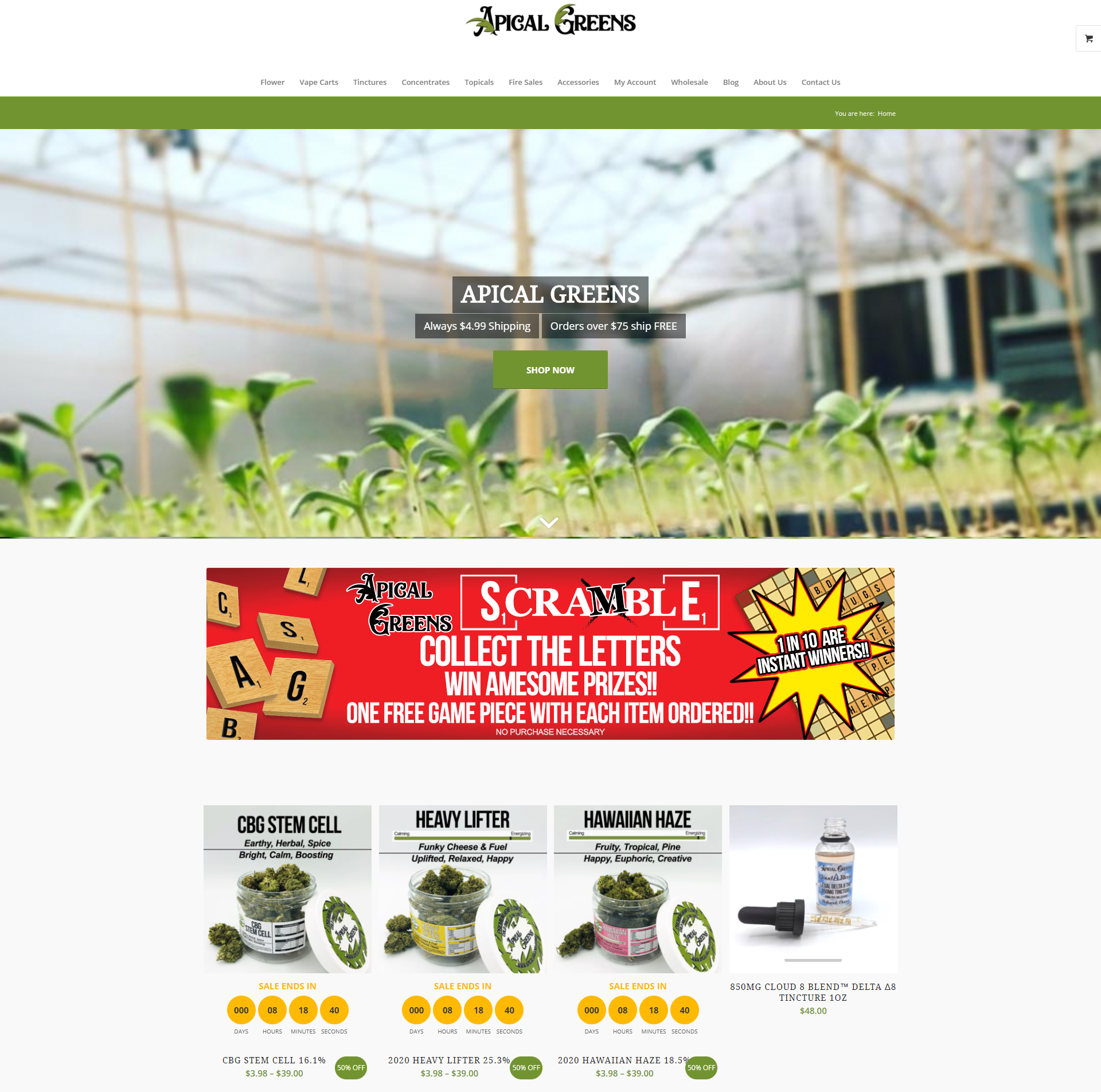 CMS Platform Conversion
Apical Greens was using a combination of different shopping platform websites when we met. After talking through the requirements and features, we decided to convert their shopping experience into a WordPress website. 
The project was split into three portions for the separate traffic types;
Retail Customers
Wholesale Customers
Affiliate Marketing Customers
The project was a raging success, originally started as a side hobby, the crew at Apical Greens has expanded to add on more employees. With quality products and lots of return customers sales have skyrocketed from the original store.
Working with Apical Greens has given us a new look at their industry and allowed us to help them grow by combining our skillsets. When new features are requested or needed, we find the best solution to make it happen.
We were able to create a custom integration that allows customers to lookup information regarding the products they purchased and see the quality lab analysis reports.
Project summary
Converting an existing store that was somewhat broken and lacking in design to a fresh platform that is styled and provides the right customer shopping experience.
Proven Results
In one year we have helped Apical Greens grow to a 1220% sales increase from when we started bringing them to a $2M+ company level.  
The Strategy
This isn't a normal shopping experience where you see a product and buy it. No. It starts with who you are and "what" you are shopping as. Are you a;
Retail Customer?
Wholesale Customer?
Affiliate Marketing Customer?
We are covering them all to provide a full shopping experience for all that Apical Greens need to be successful. 

When we realized that those out of the box website builders wouldn't work for us. They have been innovative and a huge asset to our team. Our site needs to always be up and running without errors and they have always been available to solve problems and keep our online presence healthy.
More Successful Projects
We take pride in what we do.
Let's Work Together!
If you're inspired to start your project sooner than later, get in contact and we will work with you to make it happen!