Apex Order Pickup Solutions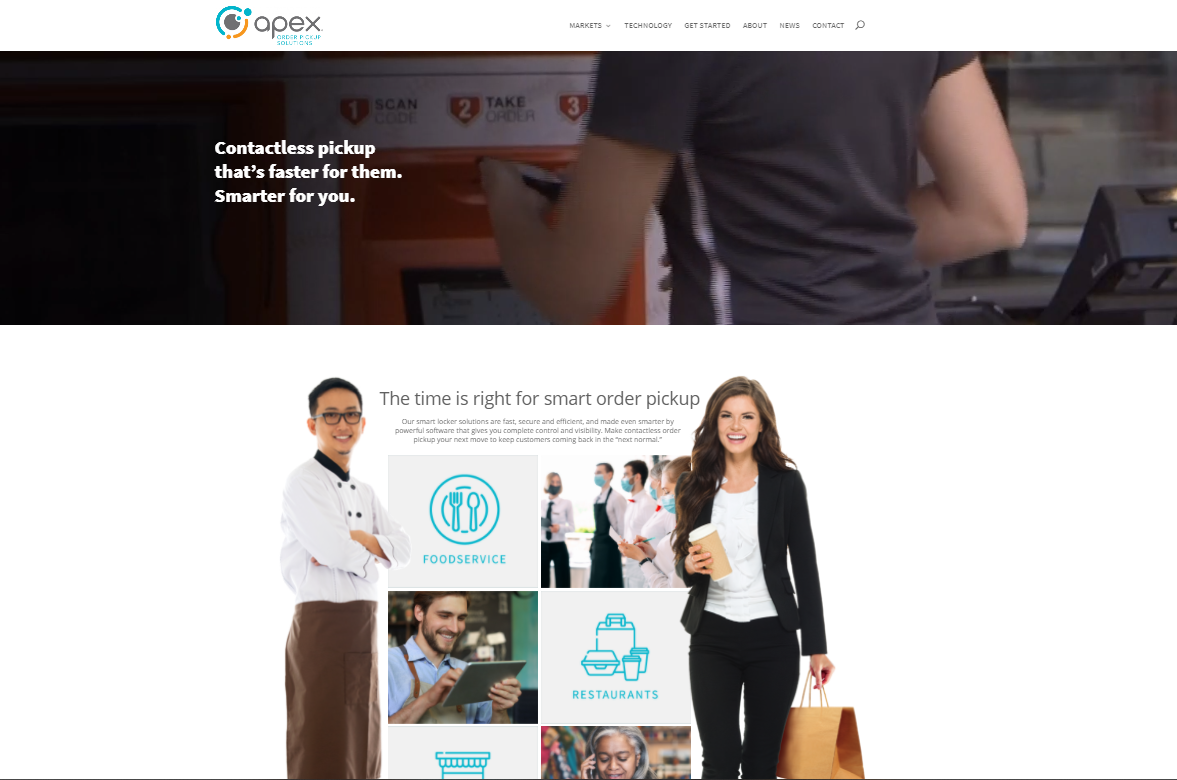 Website Development
Apex Supply Chain invented industrial vending back in 2006. They still use many of those same concepts in our current solutions. Whether you're managing supplies, orders or equipment, it's all about giving the right person access to what they need, when and where they need it – without the long walks, lines, paperwork, locks, keys and other outdated and inefficient processes.
The marketing team had a design in mind for their new website with excellent direction and tasked The Valley List to make it come to life.
This included a second new website that targeted order pickup solutions. We used a similar design and developed it along side the main company website.
Project summary
Two websites developed with a similar design to cover the major focus of the Apex Supply Chain business.
Proven Results
Brand new website to replace their old outdated one. This allowed their marketing team to fully use their online presence and grow the website traffic.

The Strategy
Using the newest versions of the platform, themes, and plugins we were able to rebuild a better version of the website and very quickly saw positive results. Instead of trying to sell the client cheap garbage we were able to get the right solution launched and selling!  
Using the Right Tools
Current Information & Media
Ongoing SEO optimization & Performance Hosting
We started a new project with The Valley List when we realized that those out of the box website builders wouldn't work for us. They have been innovative and a huge asset to our team. Our site needs to always be up and running.
More Successful Projects
We take pride in what we do.
Let's Work Together!
If you're inspired to start your project sooner than later, get in contact and we will work with you to make it happen!